See the magnificent Vancouver Island Mountain Range…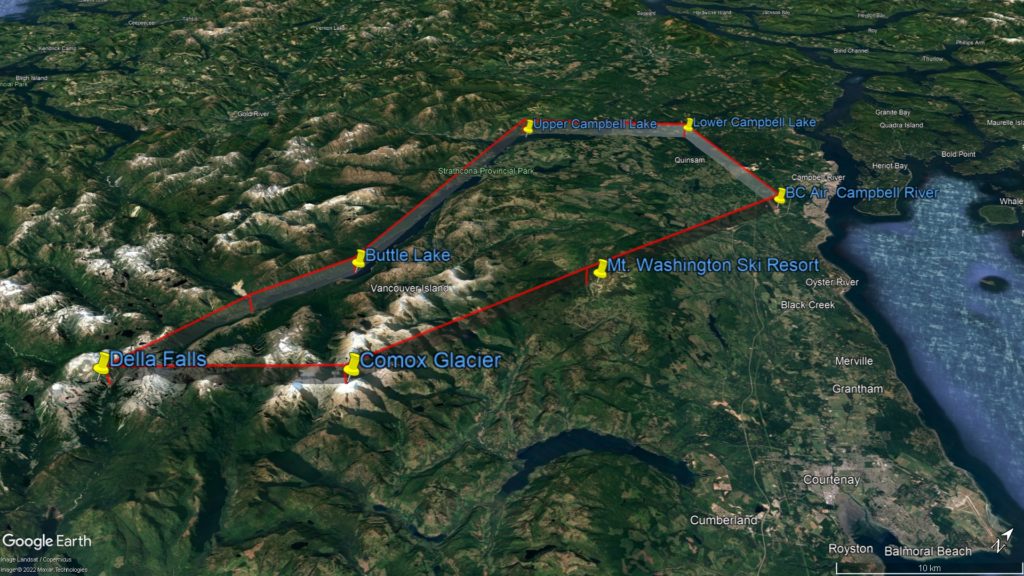 Our most popular route!
From Campbell River, this route heads south and climbs out towards the Mount Washington Ski resort, with spectacular views West across Strathcona park of Mt Albert Edward and the various lakes.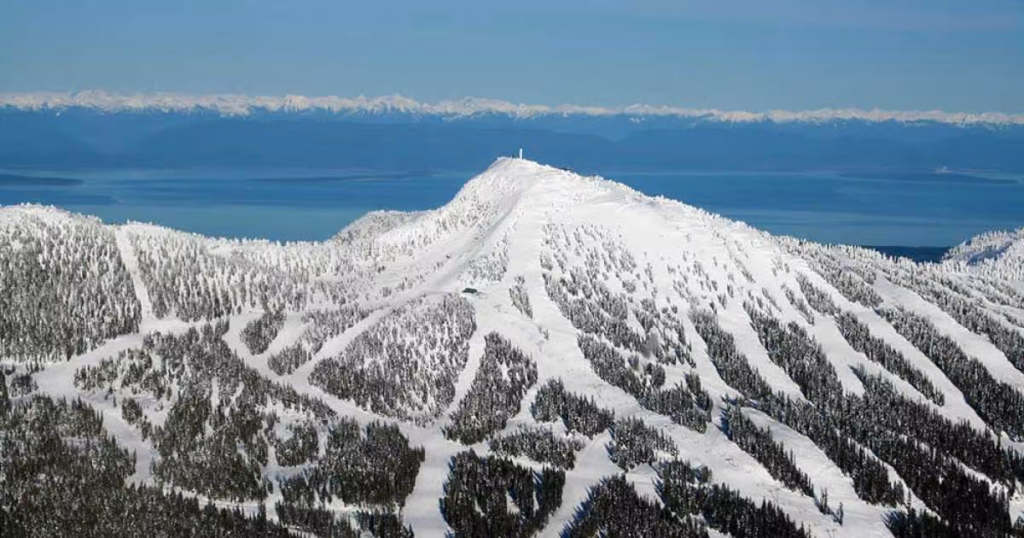 By the time we're at the glacier were high enough for spectacular view across all the mountains of Vancouver Island. To the East are views of the Beaufort Range, all the way down to Port Alberni.
Della Falls is second tallest waterfall on Vancouver Island. Named by prospector and trapper Joe Drinkwater in 1899 for his wife. In Spring the cascading sections of the falls are quite a sight.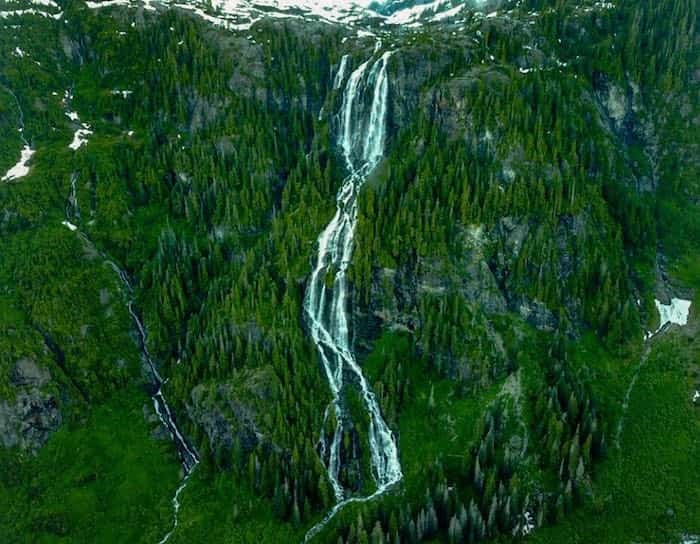 From Della Falls, we'll slowly start descending along Buttle Lake, on a clear day we'll get views all the way to the West coast, but on any day you'll get a great sense of the magnificent scale of Vancouver Islands mountain range.
Buttle Lake gives way to the Campbell Lakes and we can check out the old railway trestle bridge, as we follow the lakes around back into Campbell River.
Route is fully customizable
Departing whenever you like
Can also depart from Courtenay Airpark
| Aircraft Type | Max Passengers | Approximate Time |
| --- | --- | --- |
| Cessna 172 | 3 (500lbs combined) | 1 hr |
| Cessna 206 | 5 (1000lbs combined) | 45 mins |
Call today for bookings or more info!